We accept Visa, MasterCard, American Express branded credit and debit cards.
All payments are processed using PCI-compliant service provided by Stripe. More information on security in general and PCI-compliance in particular may be found on Stripe's website.
Valletta Ventures (UK) Ltd does not at any point during this transaction store your credit or debit card details.
Upon successful authorisation of your payment, you will be issued a licence key. This key may also be retrieved at a later date.
Use of all software purchased from Valletta Ventures' website is subject to certain Terms and Conditions.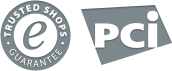 Experiencing problems with your payment?
If you do not see a payment form above for entering your payment data, please note that this may be due to the lack of availability of Javascript in the browser you're using. The form uses Javascript and may not display if Javascript has been disabled in the browser. Please enable Javascript or try a different browser in such a case.