Accessing Texifier Files via Files app
Like all iOS apps, Texifier allows users to store their documents in its private, local storage that is not visible to other apps except for the app called Files. This Files app is the centralised file management system provided by iOS. It carries the following icon,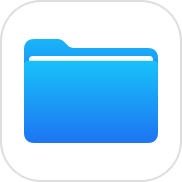 and is available both on iPad and iPhone. In this app, you'll find various document sources listed. One such source is labelled On My iPad (or On My iPhone), which contains a folder for each app that allows its users to store documents,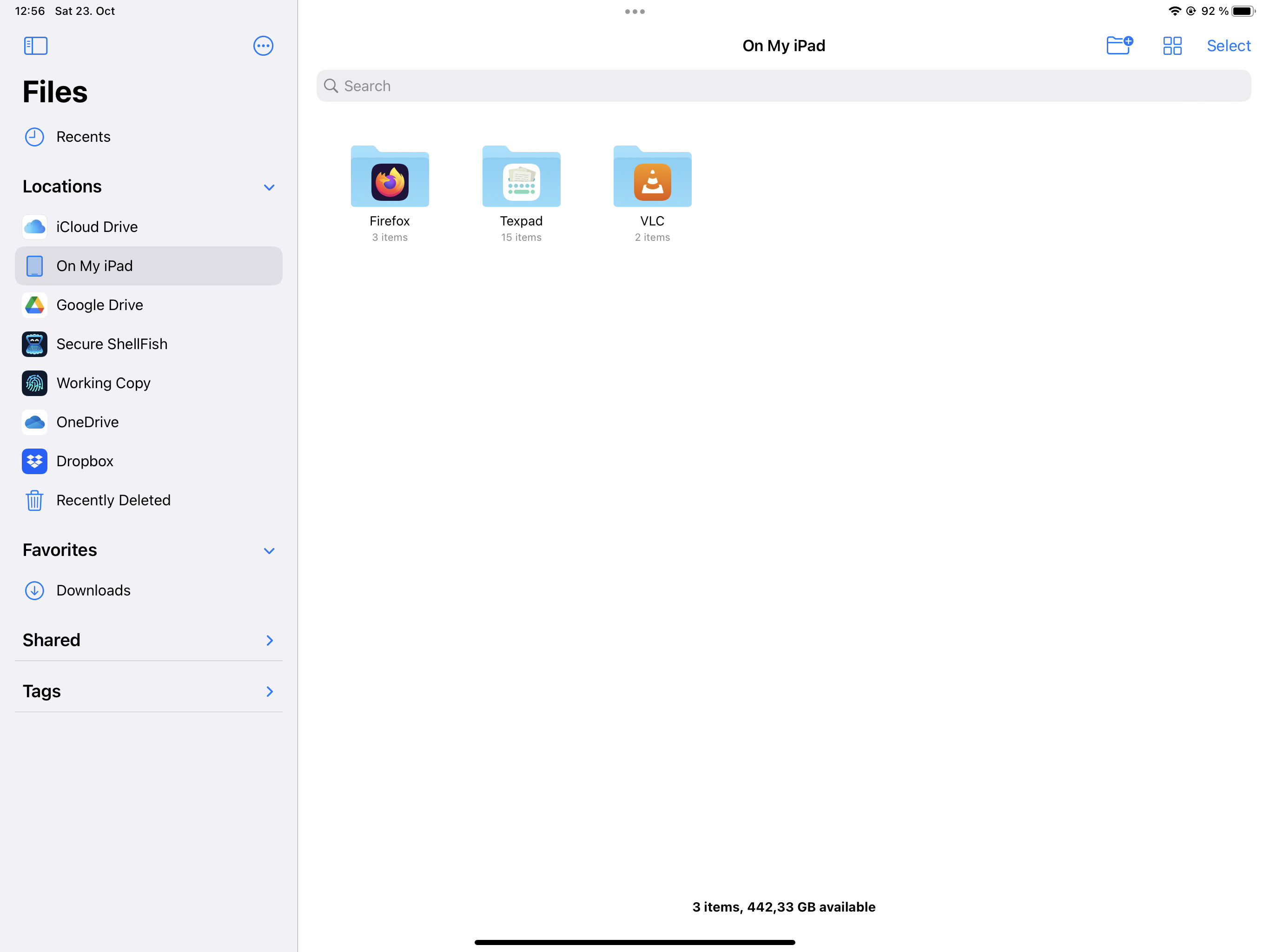 You'll find Texifier listed here. The contents of the Texifier folder here will reflect the contents of Texifier's local storage. All files you've stored to Texifier's local storage will appear here. Below you can see two equivalent screenshots, one showing the Texifier folder in Files app, and the other the local storage (labelled iPad) in the Documents' pane in Texifier.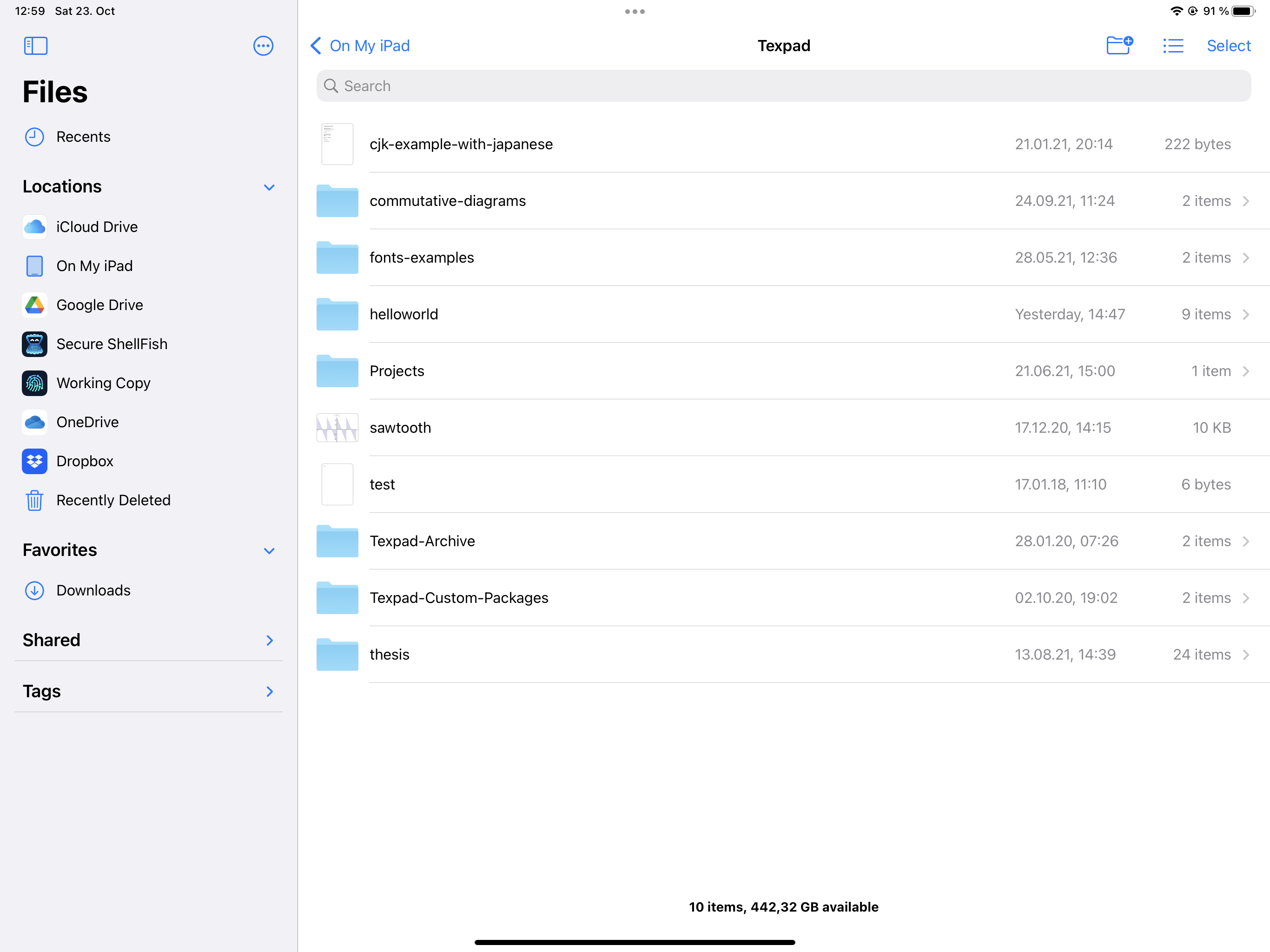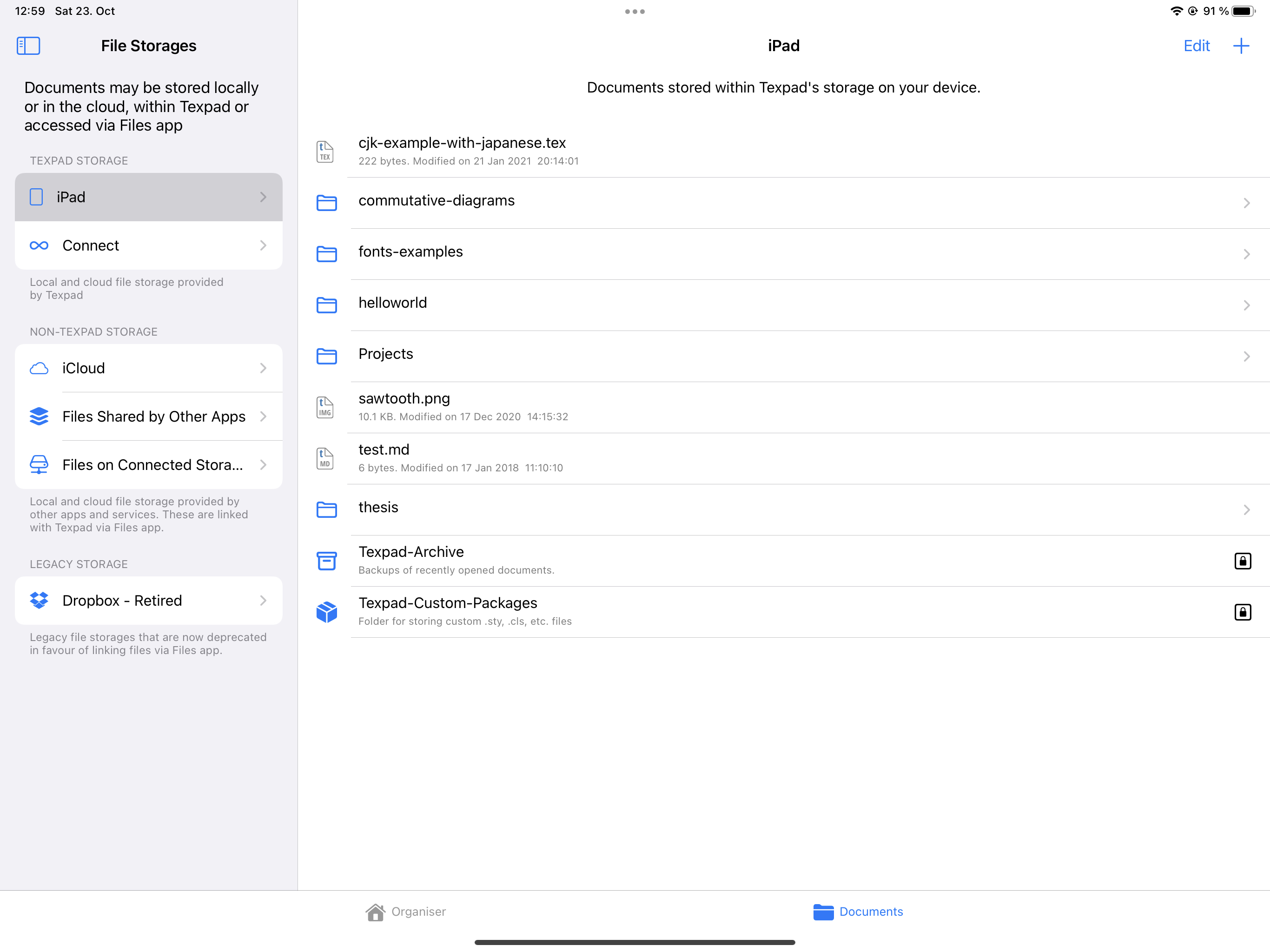 Manage and Share Texifier Files in Files app
Files app allows you to manage your Texifier documents without opening the Texifier. This includes exporting Texifier files out, importing files into Texifier (into its local storage named iPad or iPhone in the Documents pane), sharing files with other apps, emailing them, WhatsApping them, AirDropping them, printing them, backing them to a backup of your choice and much more.
Files app truly allows you to do all that you're used to doing in Finder on macOS or File Explorer on Windows, and indeed much more.
See Apple's guide on how to organise your files using Files app by clicking here.