In the Documents pane, you can create an image in any folder accessible via Texifier by either using your device's camera or by importing from your Photo Library. Simply tap on the '+' button in a folder in one of storages,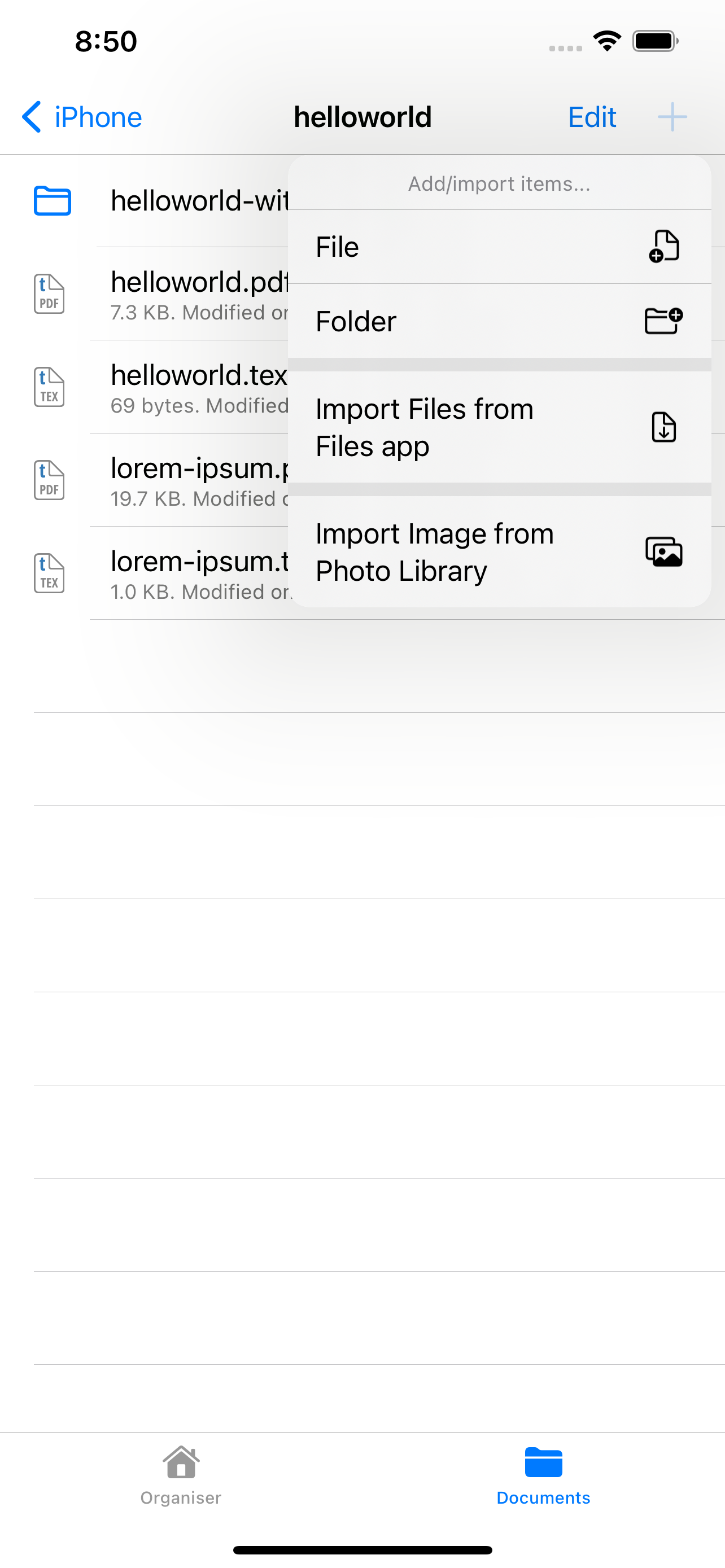 Images may also be imported directly into your LaTeX projects via their outline. Please see the section on 'Working with Documents'. More on this may be found at apps/typesetting/images?platform=ios
Note: We're often asked why Texifier is not listed in 'Open in…' dialogue for images. Users clearly wish to save images directly into their Texifier storage to include in their LaTeX documents. Well, sadly Apple won't allow non-Apple apps to register for images.