You can use iTunes to add files to Texifier's local storage.
See this handy guide for doing so for iOS apps: http://support.apple.com/kb/HT4094?v. Once added, these files will appear in your local storage as shown below,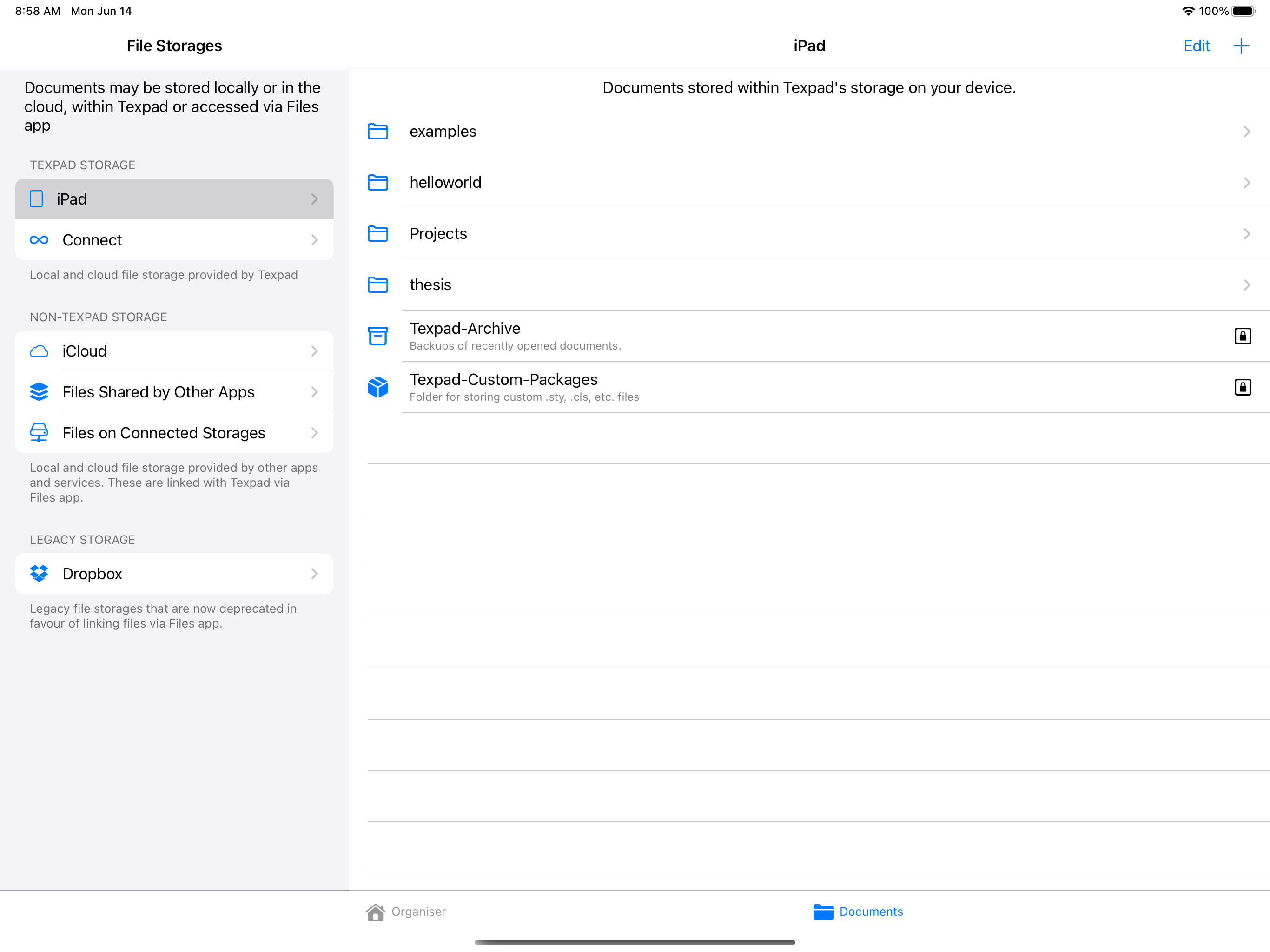 Using iTunes, you may also,
remove files from local storage using this method,
copy files out of Texifier on to your computer, and
back up files on your computer.
Local storage is available during the lifetime of app's installation on an iOS device. If you need to delete the app, but wish to keep the files in local storage, please use iTunes in this manner to copy them out of the device and save them in a secure place on your computer.