The Current File Title
The editor toolbar carries the title of the current file that is displayed in the editor. In a multi-file project, this is particularly helpful in knowing precisely which file is being edited.

The first file in the chain denoted by is the root file of the project.
The Symbols Table
The toolbar also contains a Symbols table icon which may be used to bring up a list of mathematical symbols.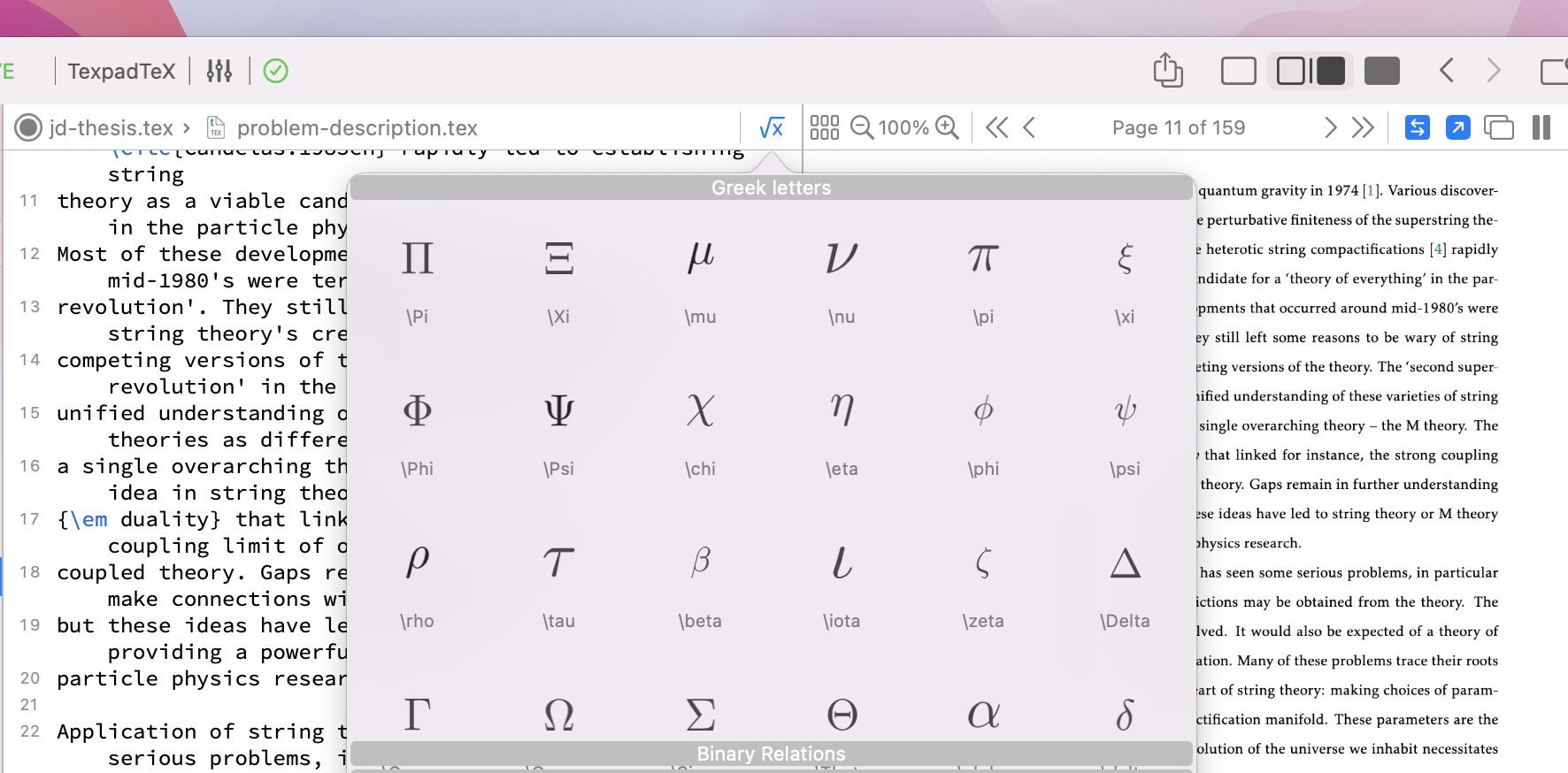 Clicking on a symbol will insert it into the editor.