Most features in the Organiser may also be accessed using key combinations or hotkeys on your physical keyboard. Pressing the key on your keyboard will bring up a little table with the list of keys that is currently supported,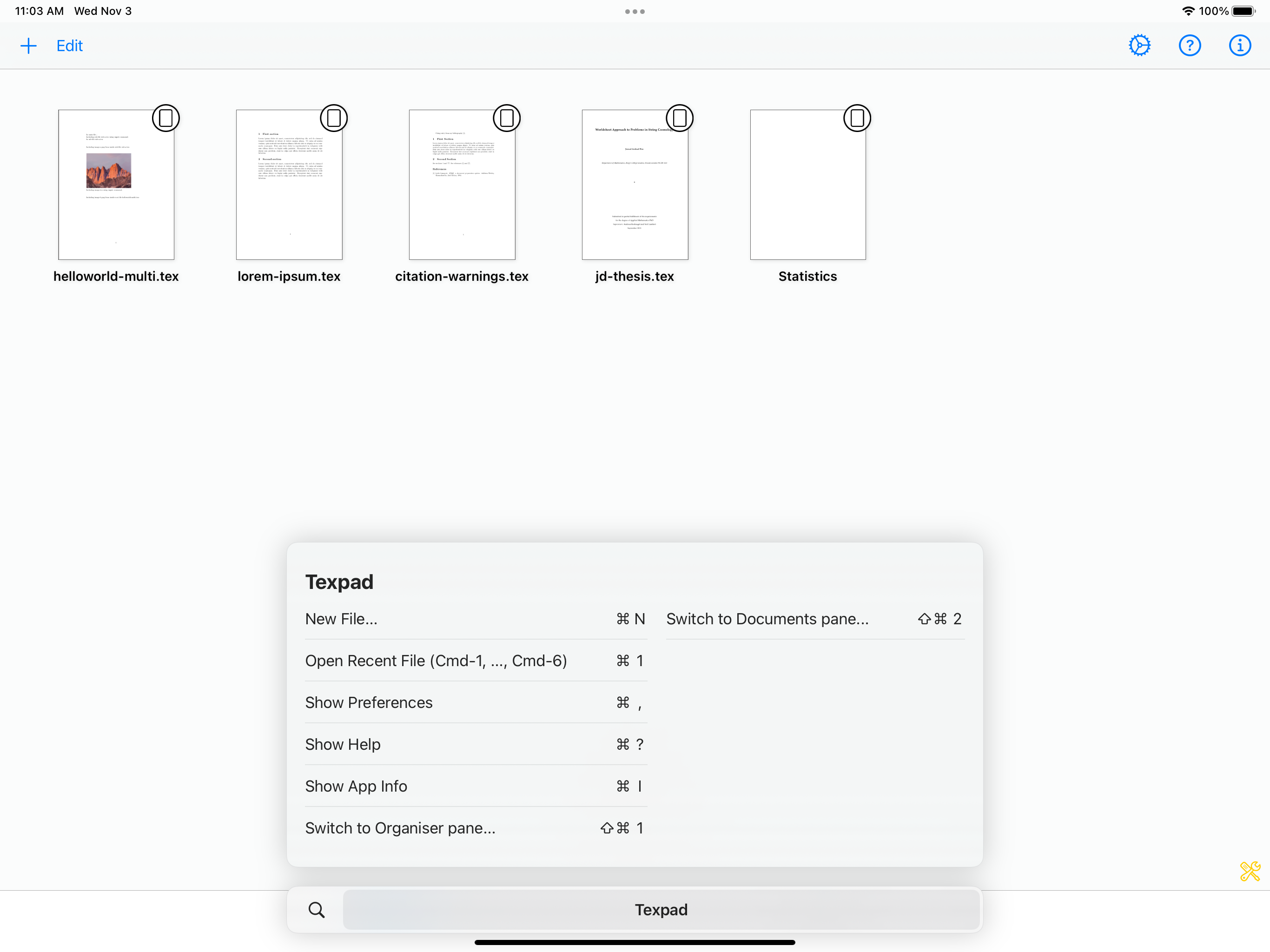 We ensure that this table carries a self-explanatory description of each key combination, but here is a little more detail of each:
Key Combination
Action

Cmd-

1 …

Cmd-

9
These combinations will allow you to quickly open the 9 most recent documents in the list, with

Cmd-

1 representing the last document you opened in Texifier.For practical reasons, these keys are limited to a maximum of 9 recent documents, in order to keep the key combination

Cmd-

X easily type-able.

Cmd-

n
Create a new document

Cmd-

,
Open Preferences to change app-wide settings.

Cmd-

?
Open the Help screen.

Cmd-

i
Open the Info screen.

Cmd-Shift-

1 &

Cmd-Shift-

2
These allow you to switch between the two panes of Organiser and Documents.