Printing the PDF generated by the typeset process can be achieved both on iOS and macOS from within the workspace of the project.
In Texifier iOS, to print the PDF of the current project, you must first export it. To do so,
1) Tap on the button to display the share menu: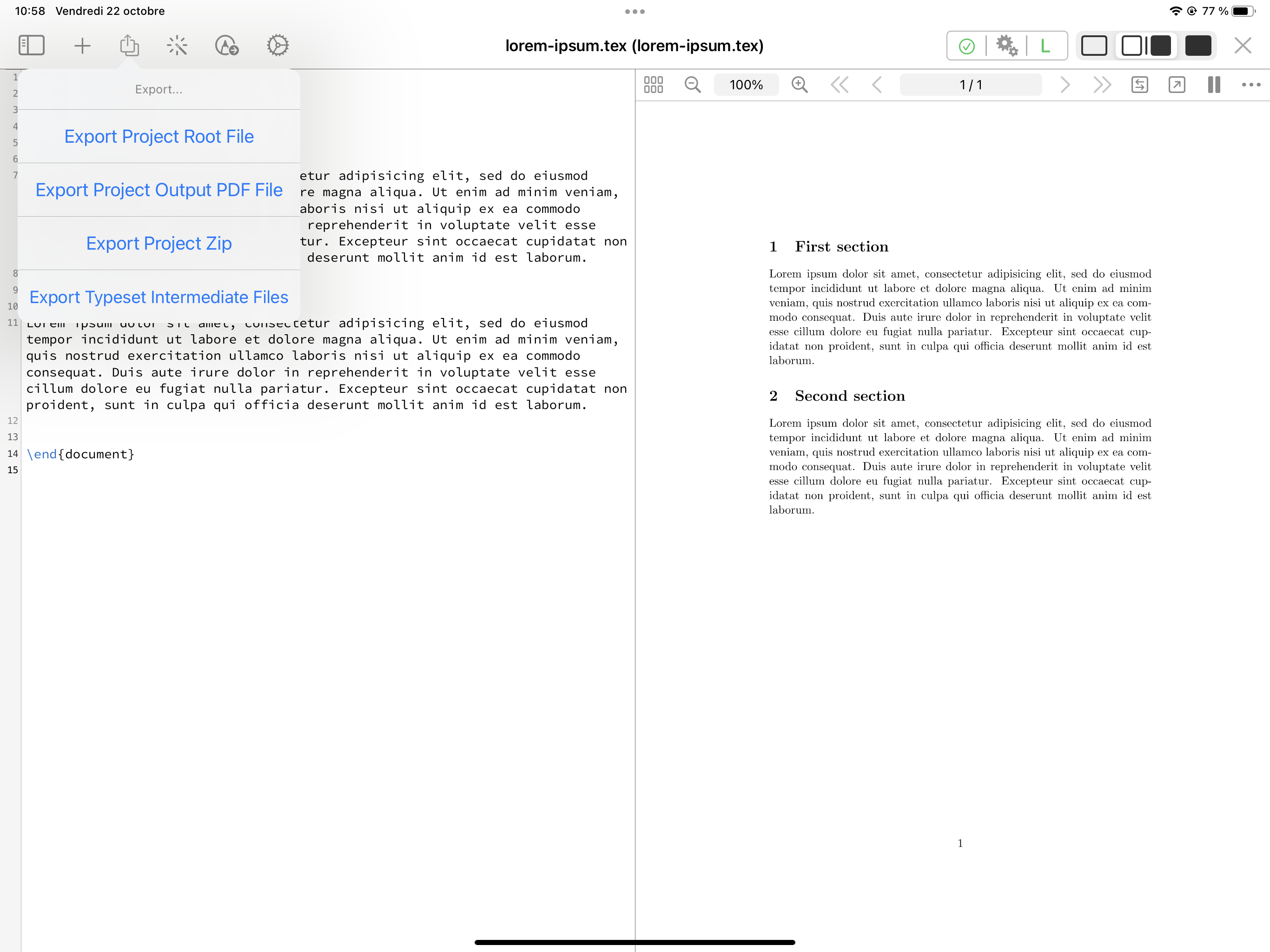 2) Select the "Export Project Output PDF File" from this share menu. This will lead to Texifier generating a fresh PDF from your LaTeX document.
3) Once a new PDF has been generated, Texifier will request iOS for sharing it outside Texifier. Printing is one such form of sharing in the resulting dialogue that is displayed by iOS: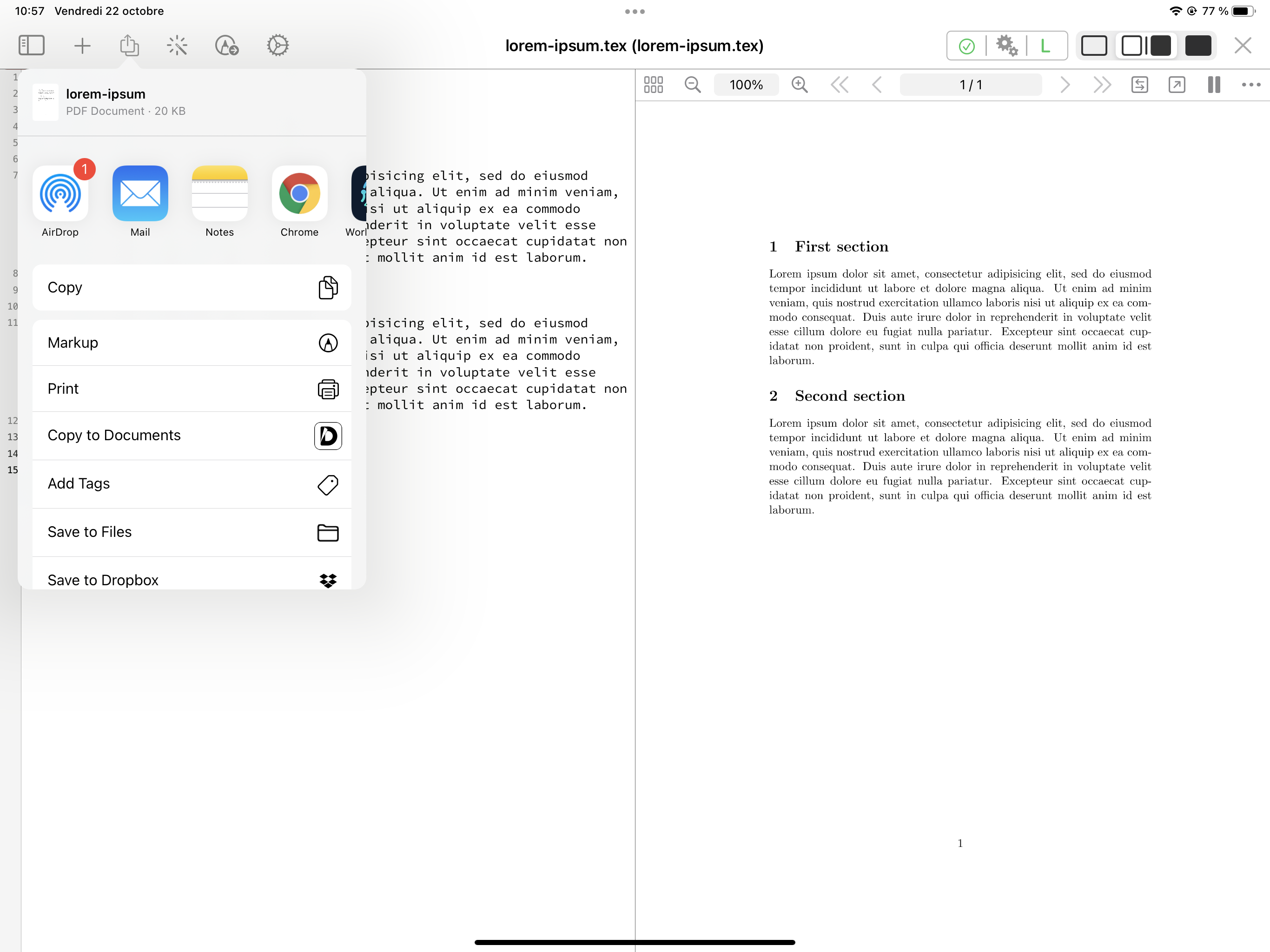 4) If printing has been set up on your iOS device, this will result in a print dialogue of the following form allowing you to customise the printing job and send it to a printer.
See Apple's guide (for instance, https://support.apple.com/en-gb/guide/ipad/ipad997d95cd/ipados) on how to set up printing on your iOS device.